Holiday home for 12 people
Close to Maastricht and Valkenburg
Luxury holiday park in Limburg
Holiday home for 12 people near Maastricht and Valkenburg
Are you looking for a holiday home for 12 people near Maastricht and Valkenburg for a weekend getaway or holiday with friends and family? Then the 12-person group accommodation of Resort Mooi Bemelen is absolutely perfect. Our luxury holiday park in Bemelen is located between Maastricht and Valkenburg. In fact, both cities are only 15 minutes from the park. The group accommodation is equipped with every comfort and convenience you need for a completely carefree and relaxing stay.
Our group accommodation for 12 people has a sleek and luxurious interior design, and the modern furnishings will make you feel right at home. The large 6-bedroom holiday home consists of 2 floors. On the first floor, you will find an open kitchen with, among other things, a 5-burner induction cooker and a dishwasher, a long dining table where the entire party can eat, a bathroom, and a separate toilet. There are 2 bedrooms on the first floor, and there are 2 more bedrooms on the second floor with one or three single beds and a bathroom.
At the moment we are working hard on the construction of the center building, which will house a wellness center, swimming pool, indoor gym and restaurant. For this reason, construction is currently taking place at our resort. We try to keep this to a minimum, but unfortunately it is possible that you will be bothered by this. The center building is expected to open mid-2020.
Take a look at our 12-person holiday home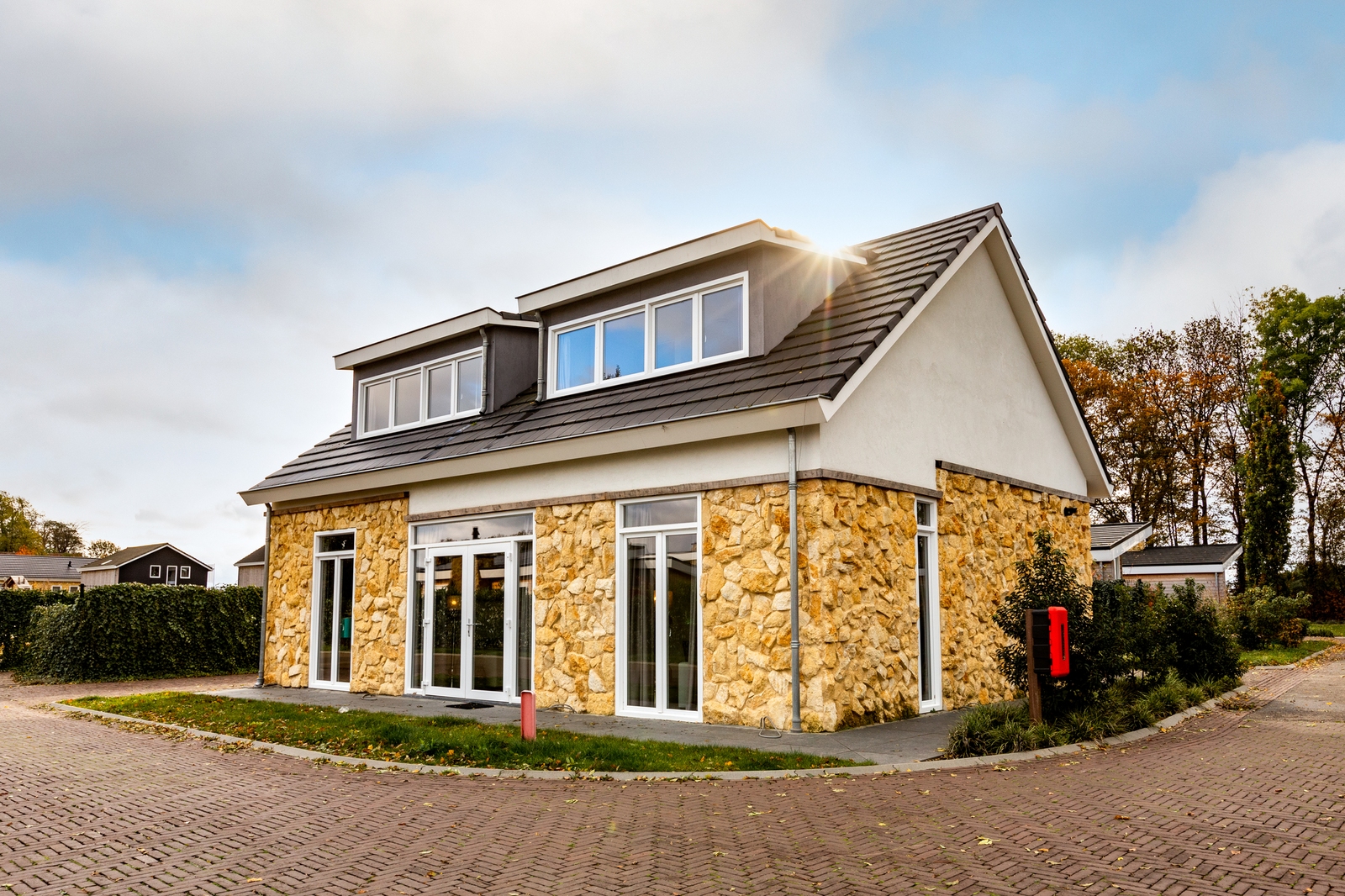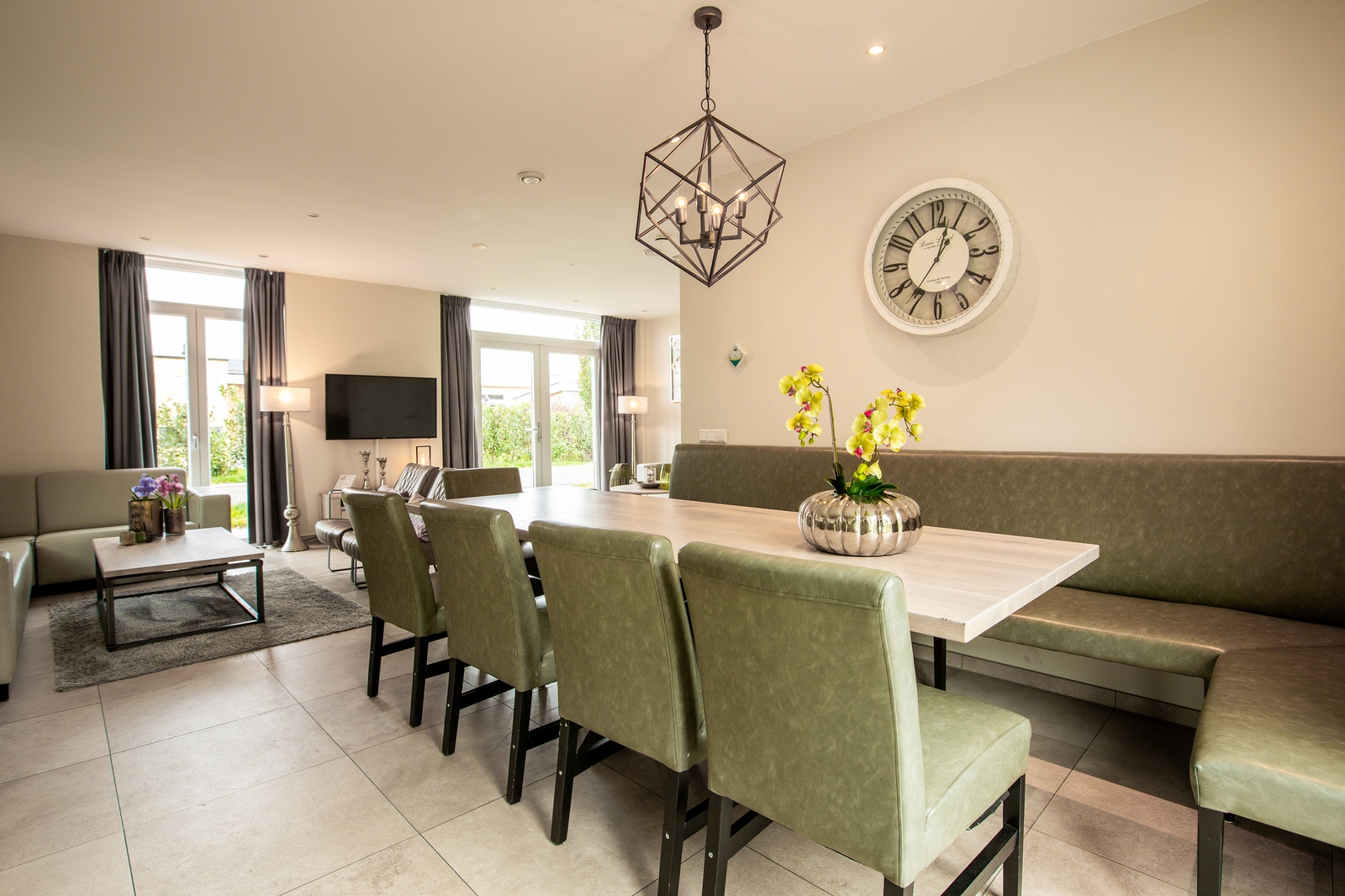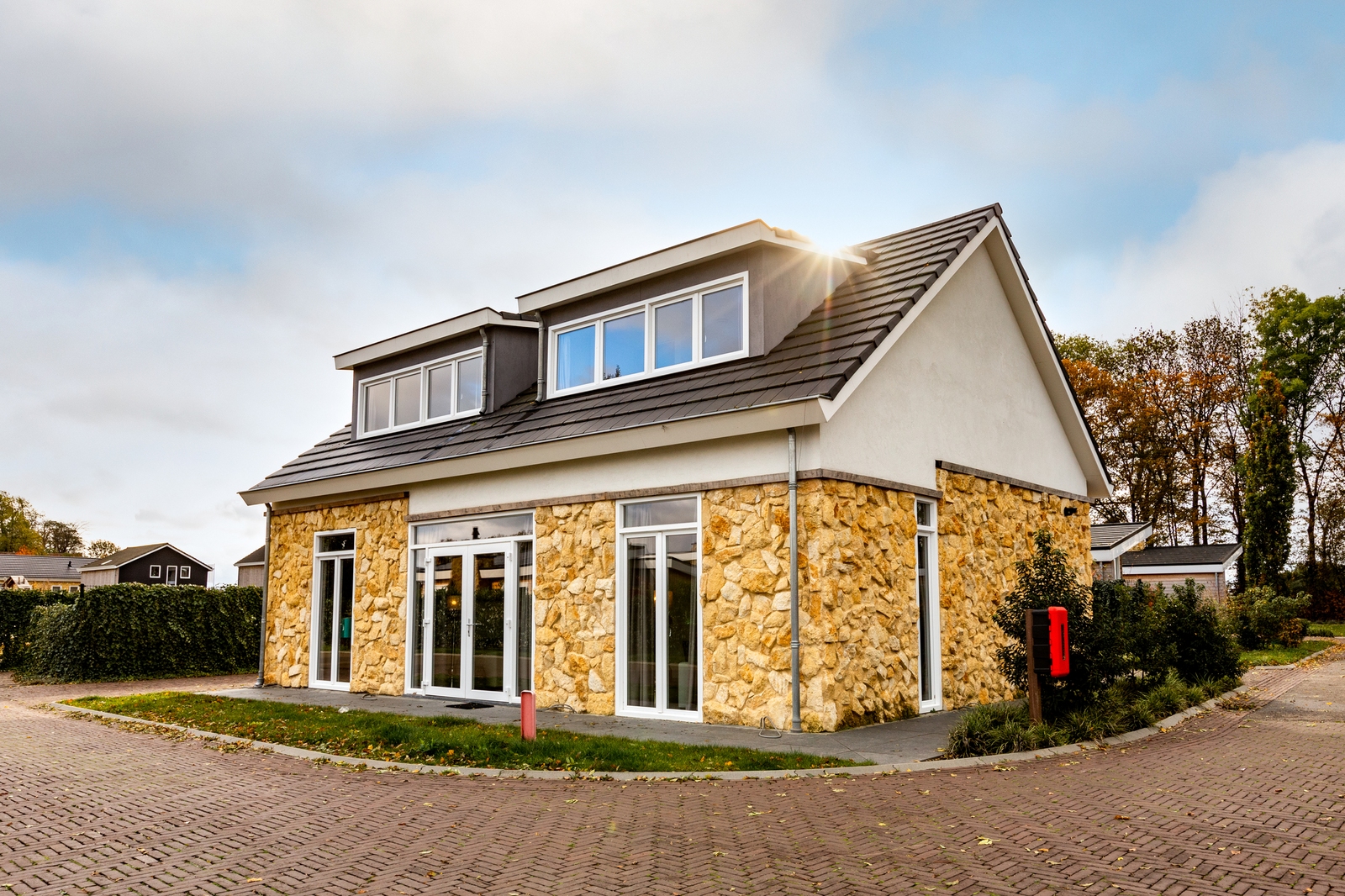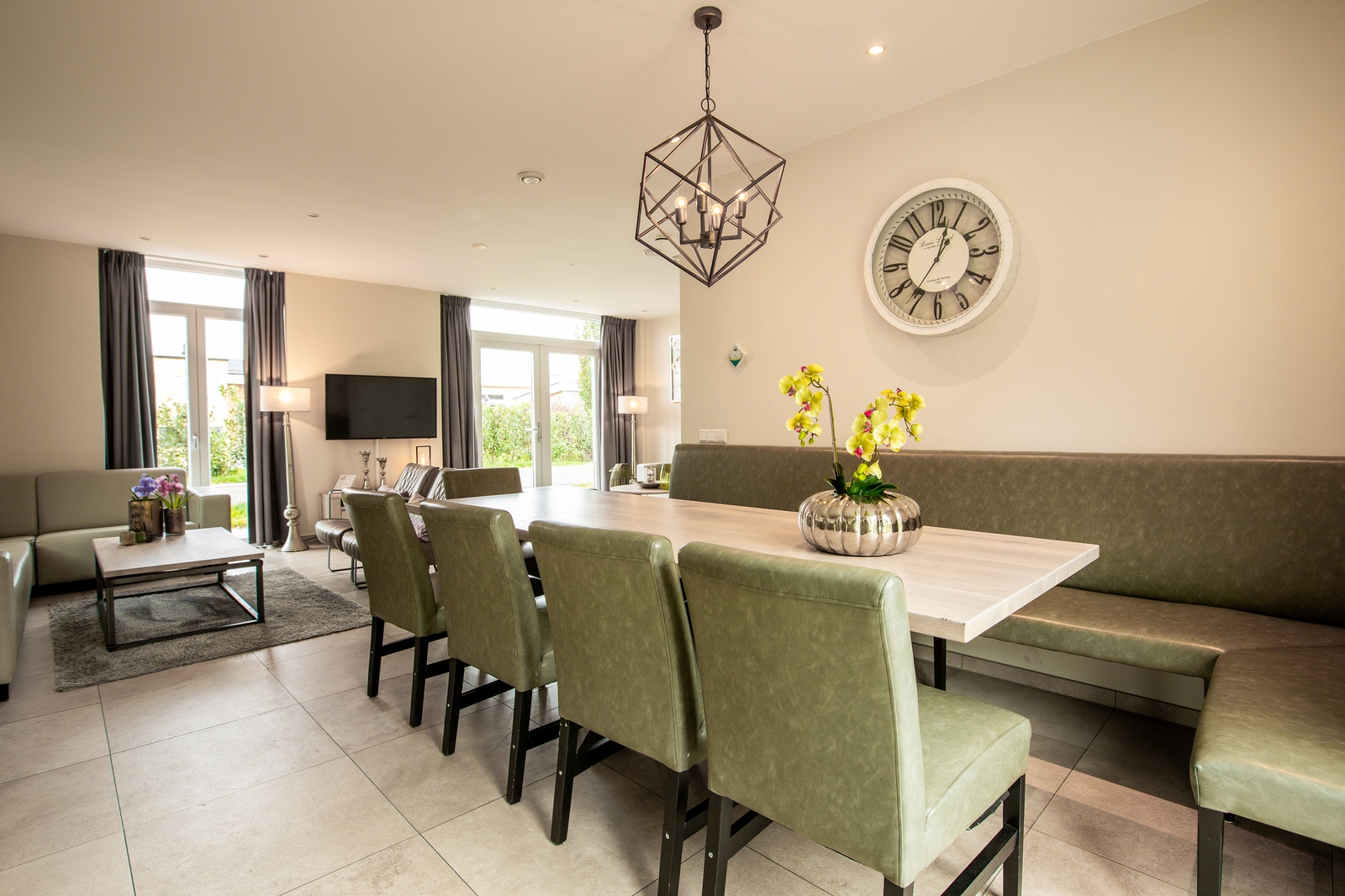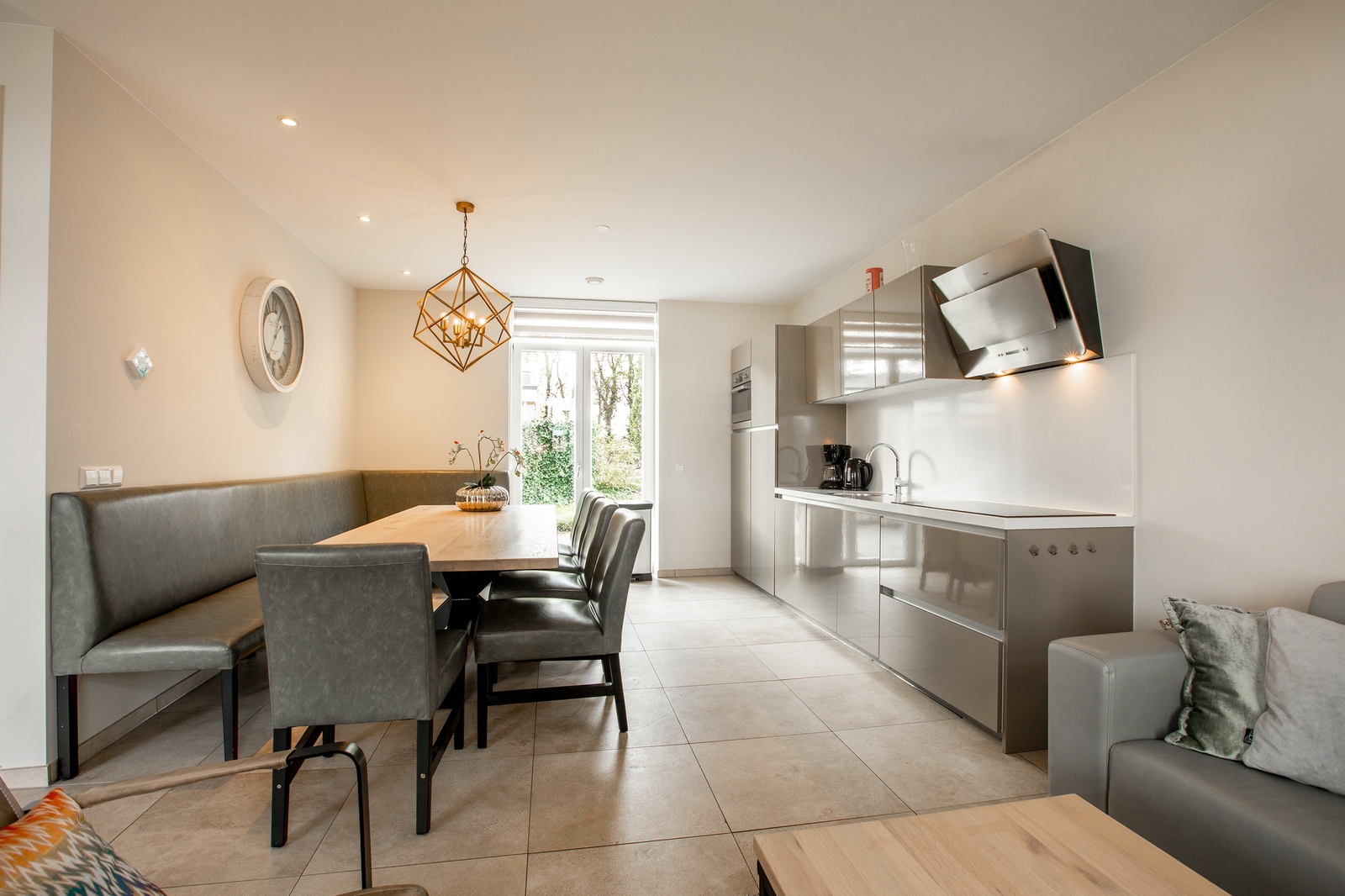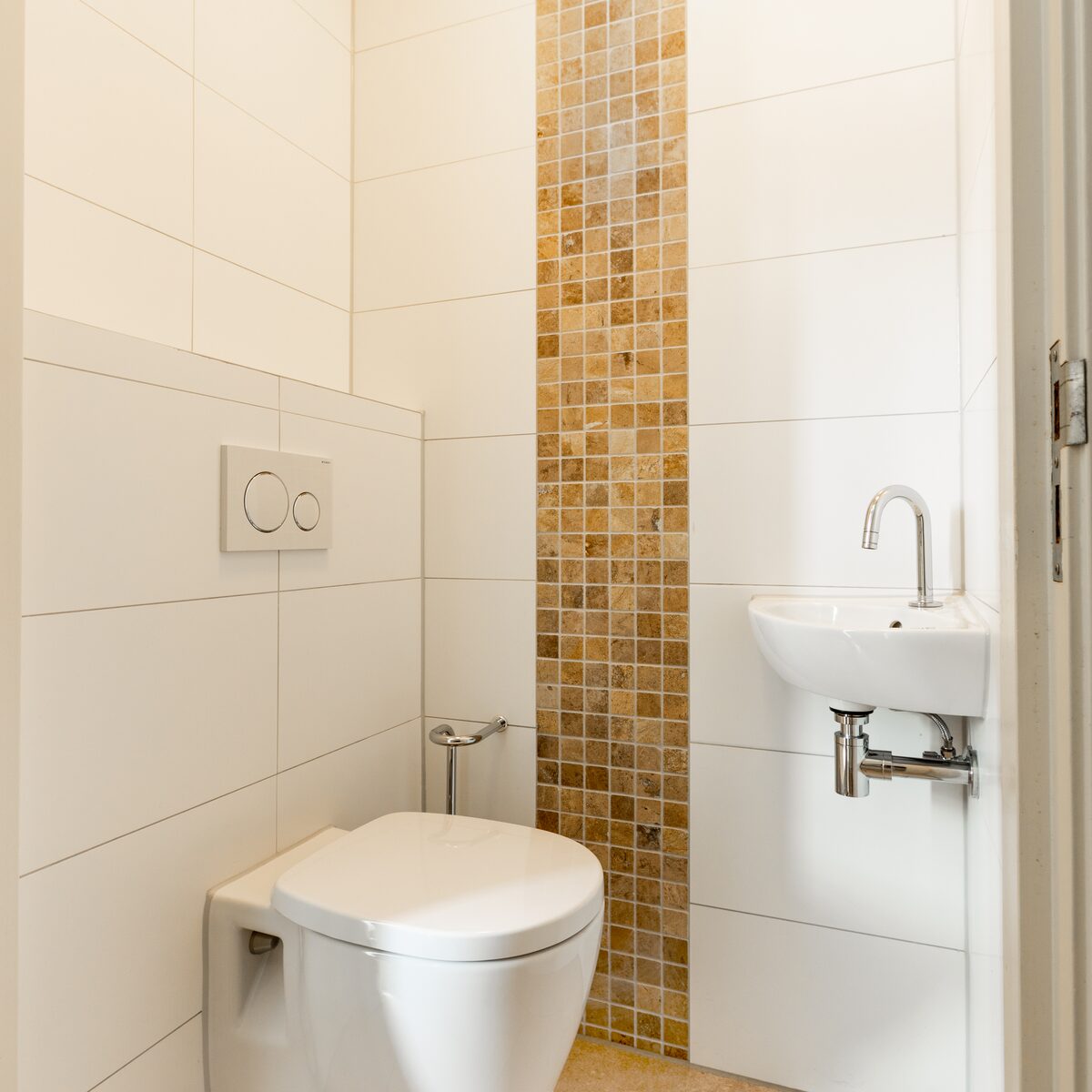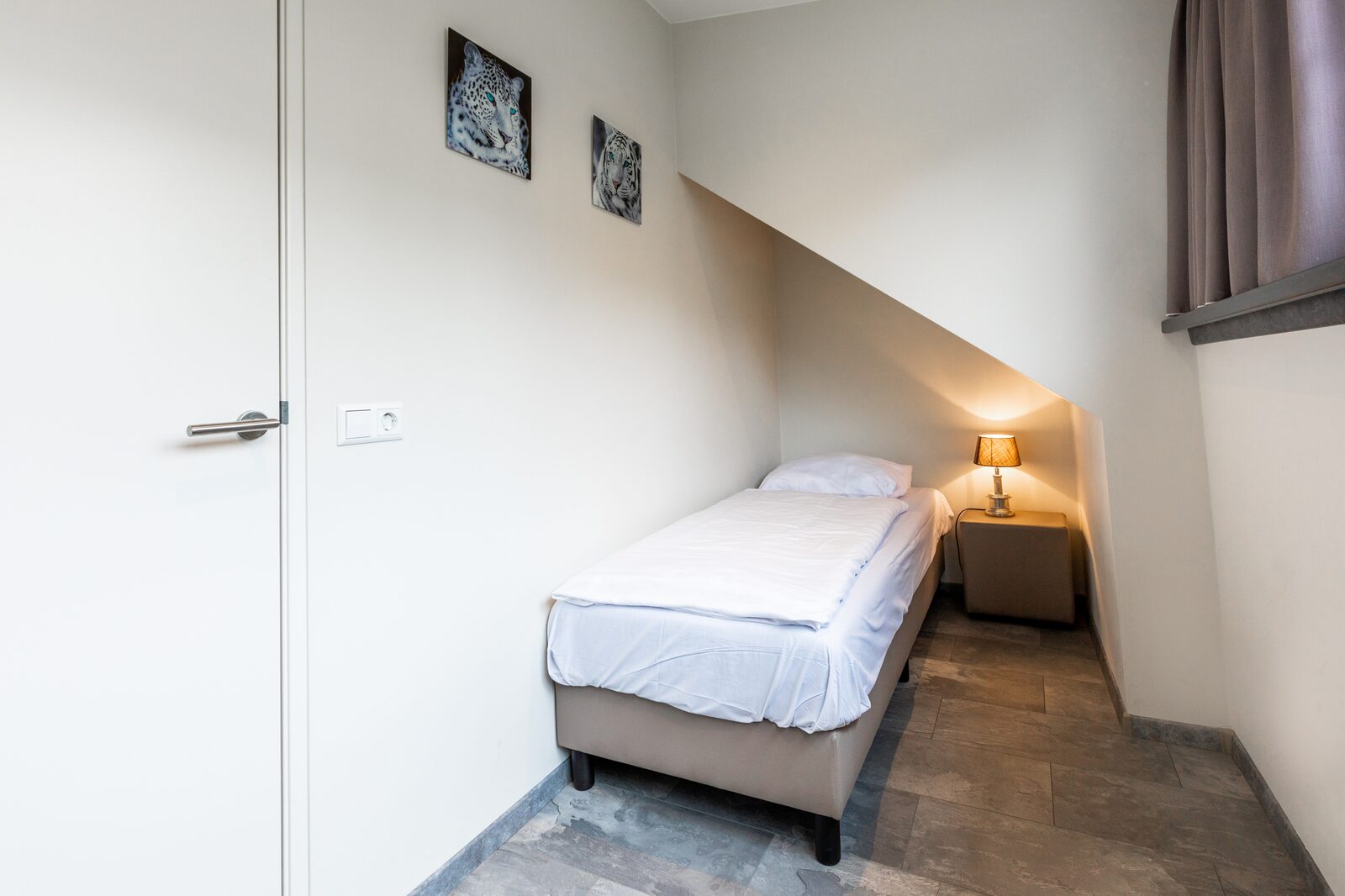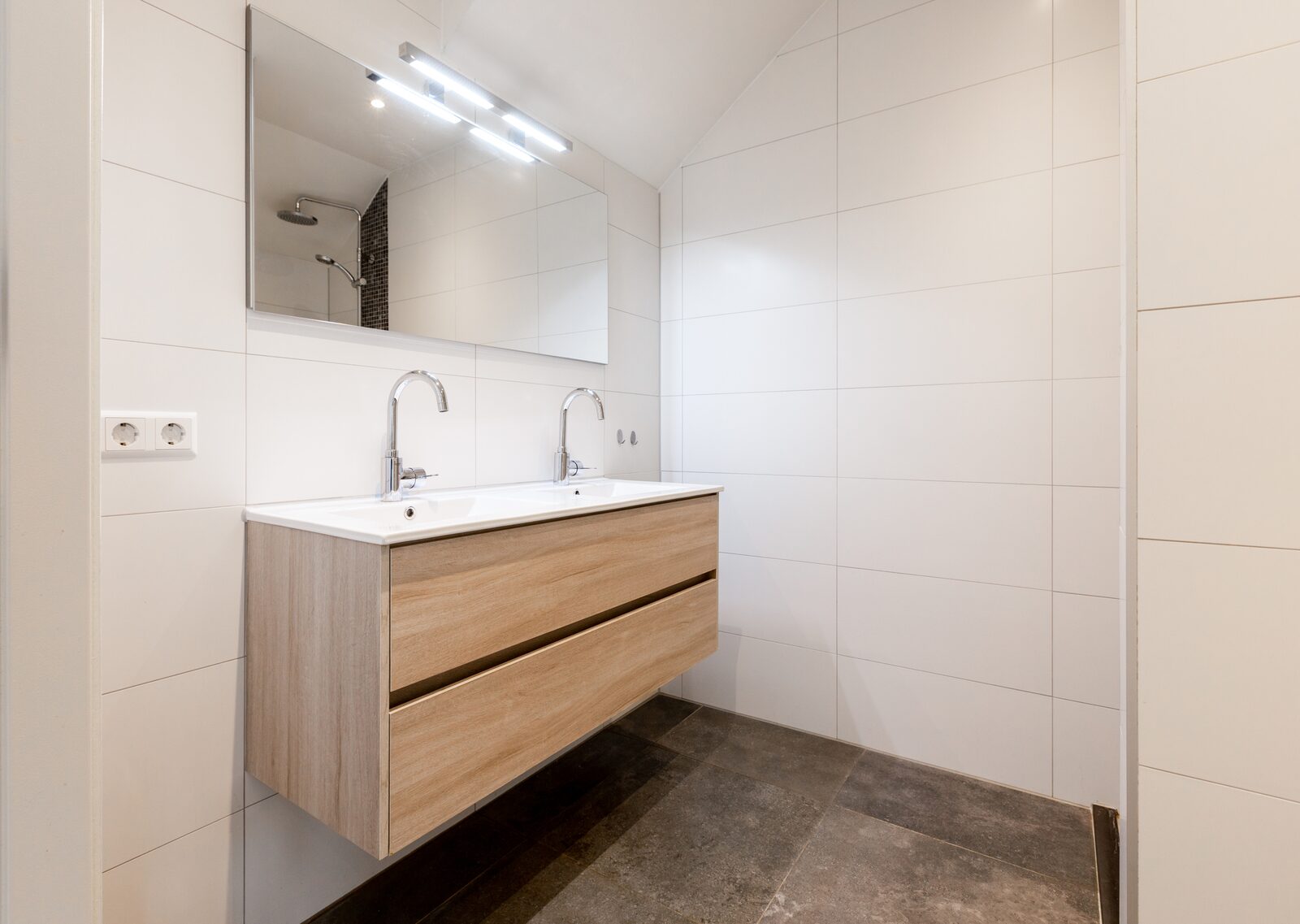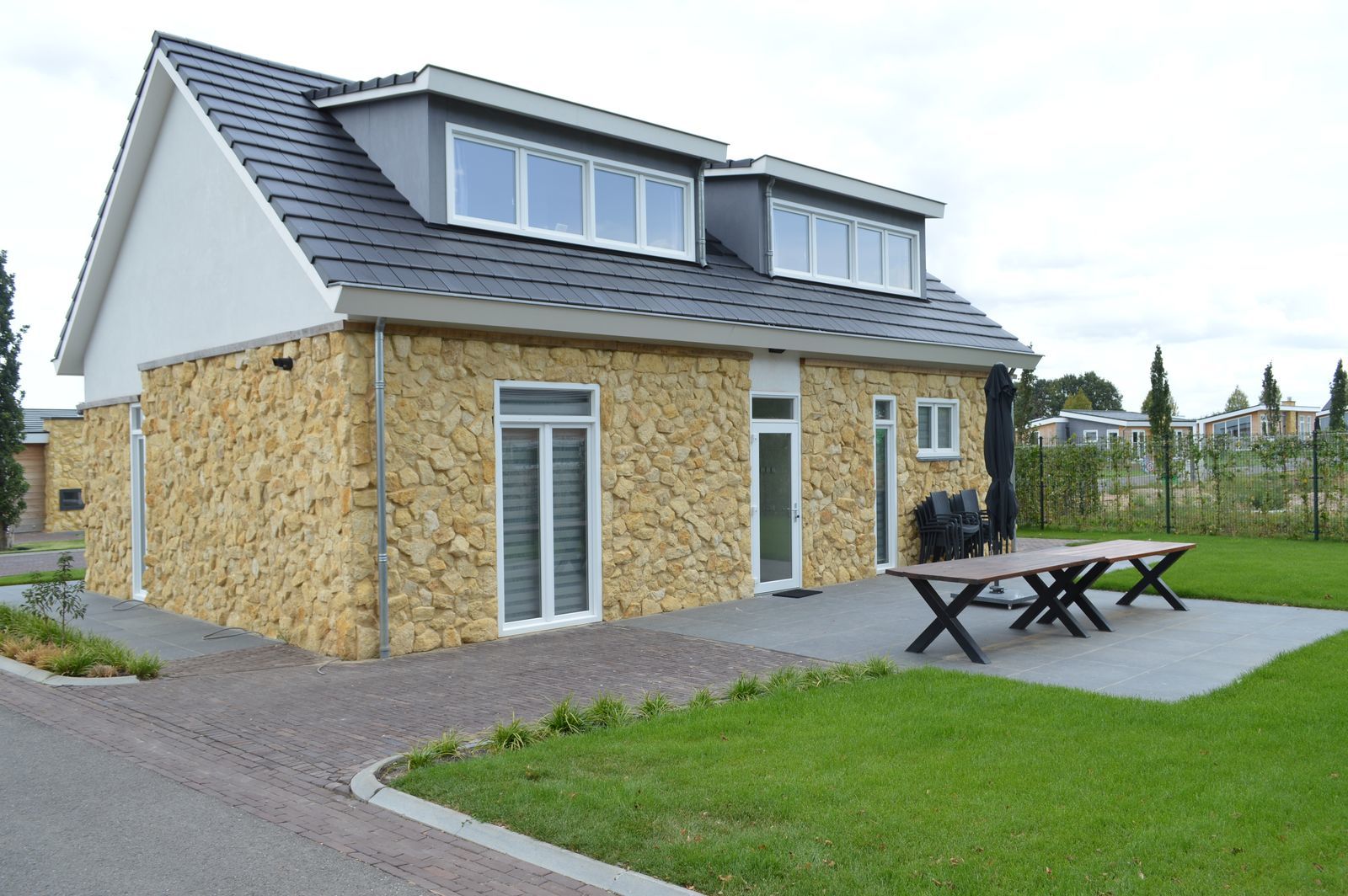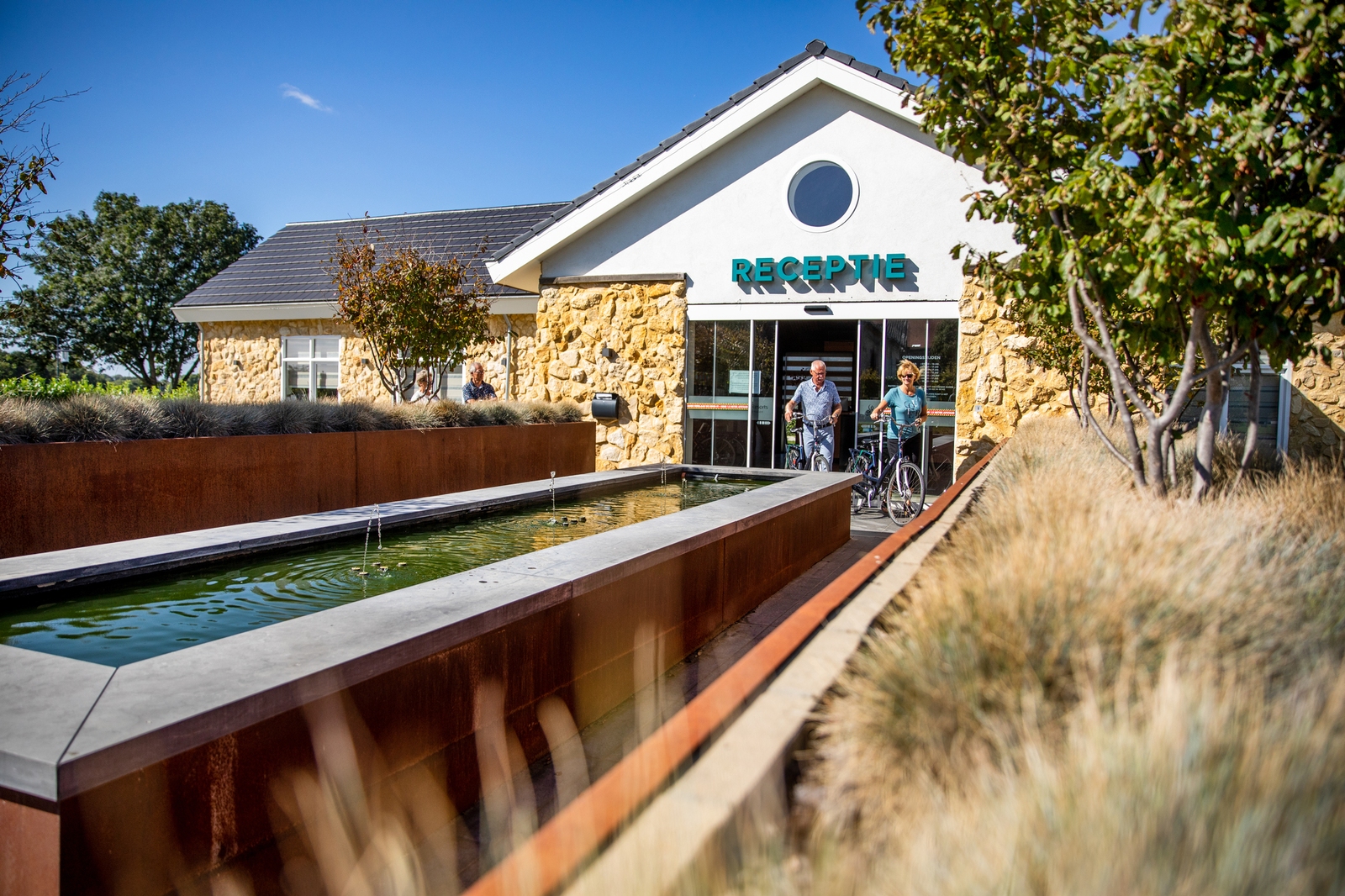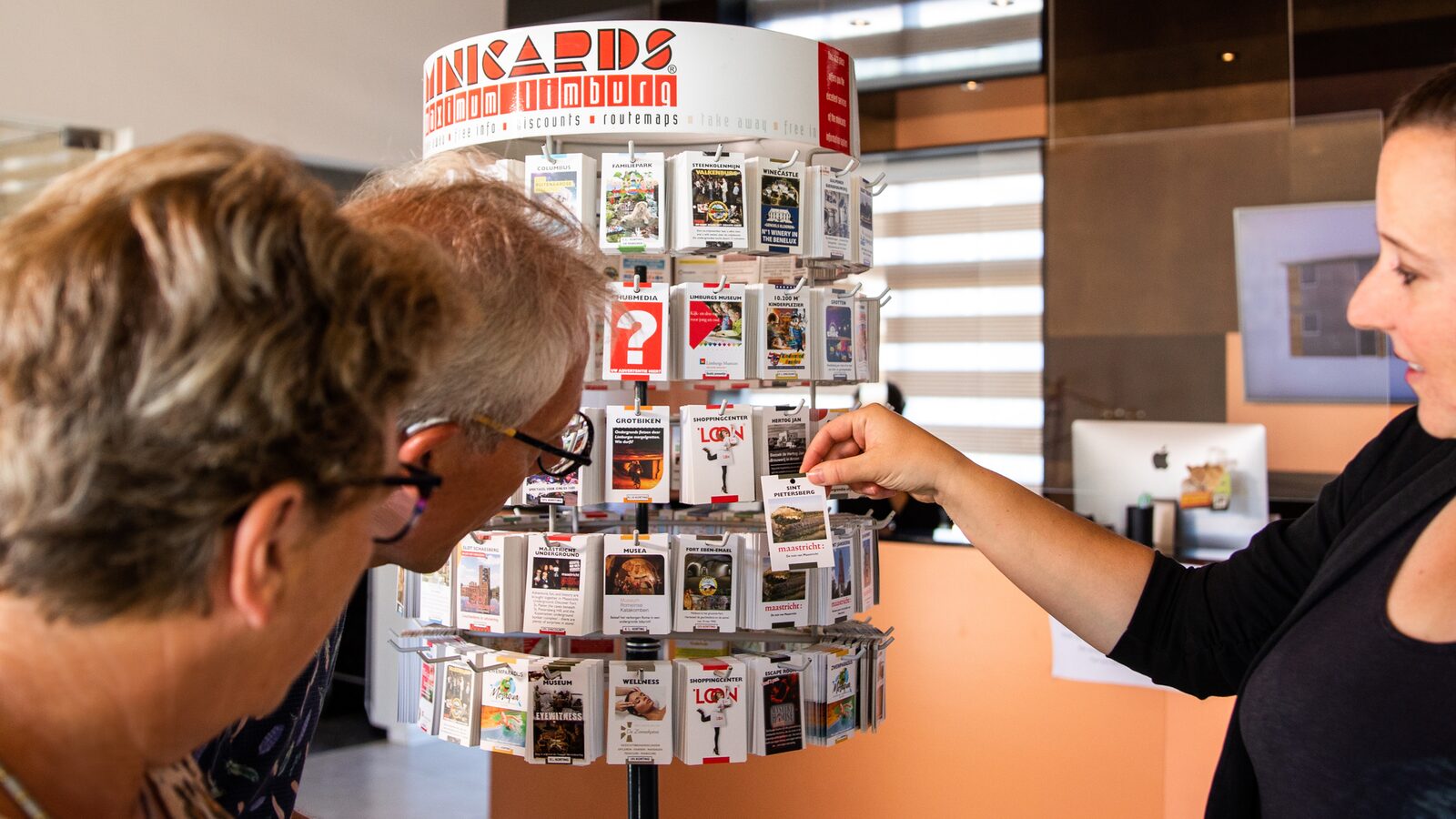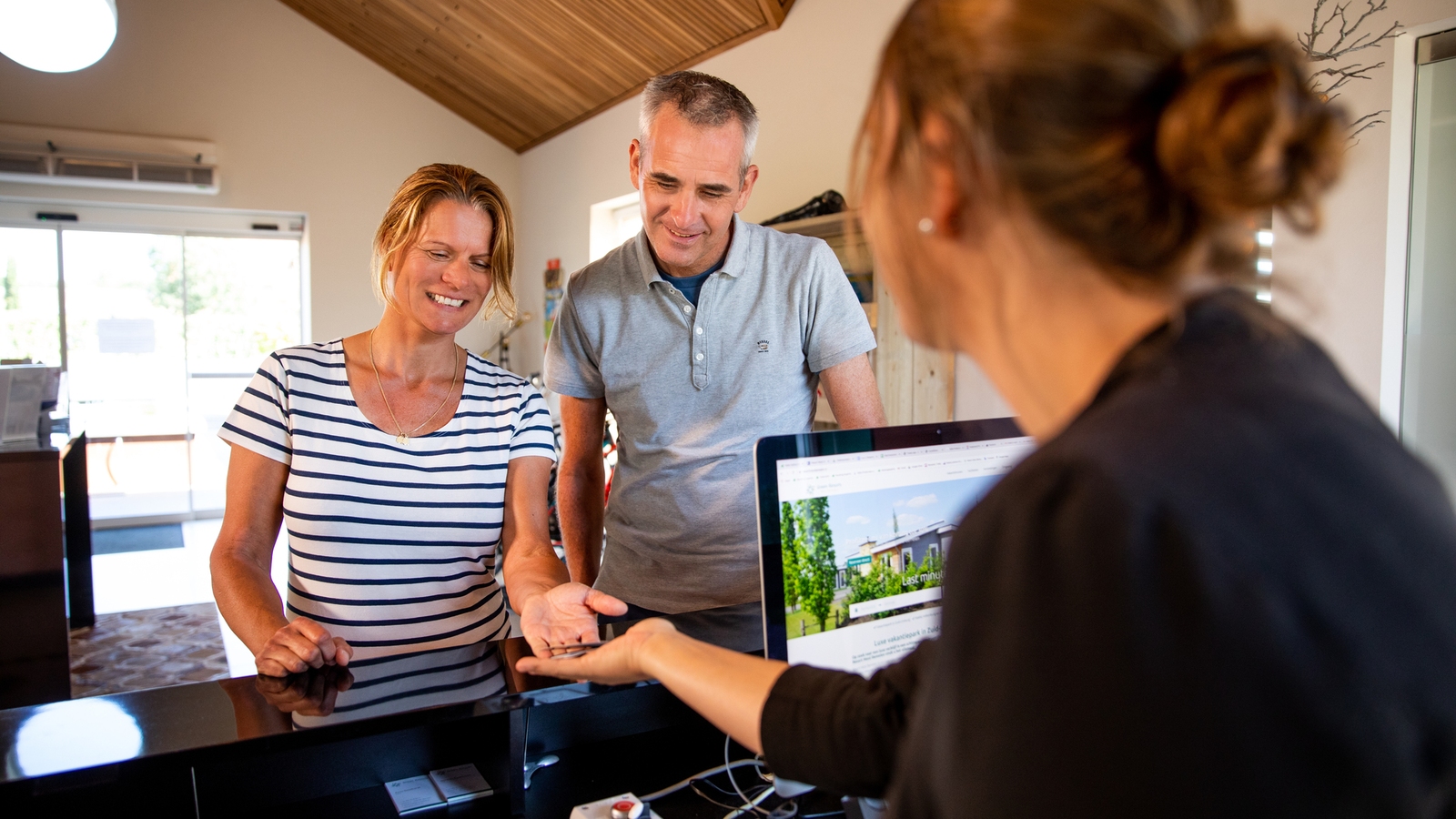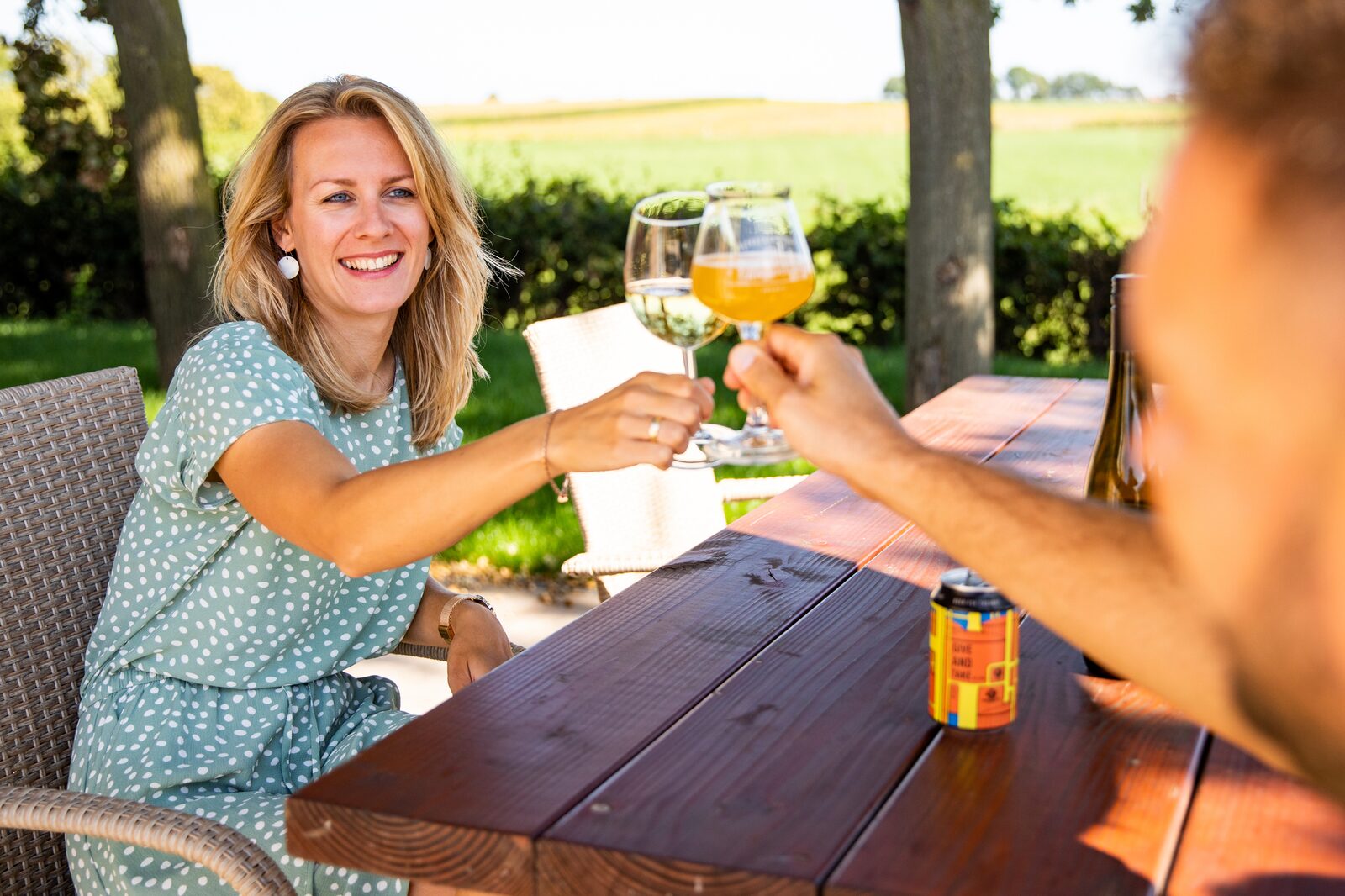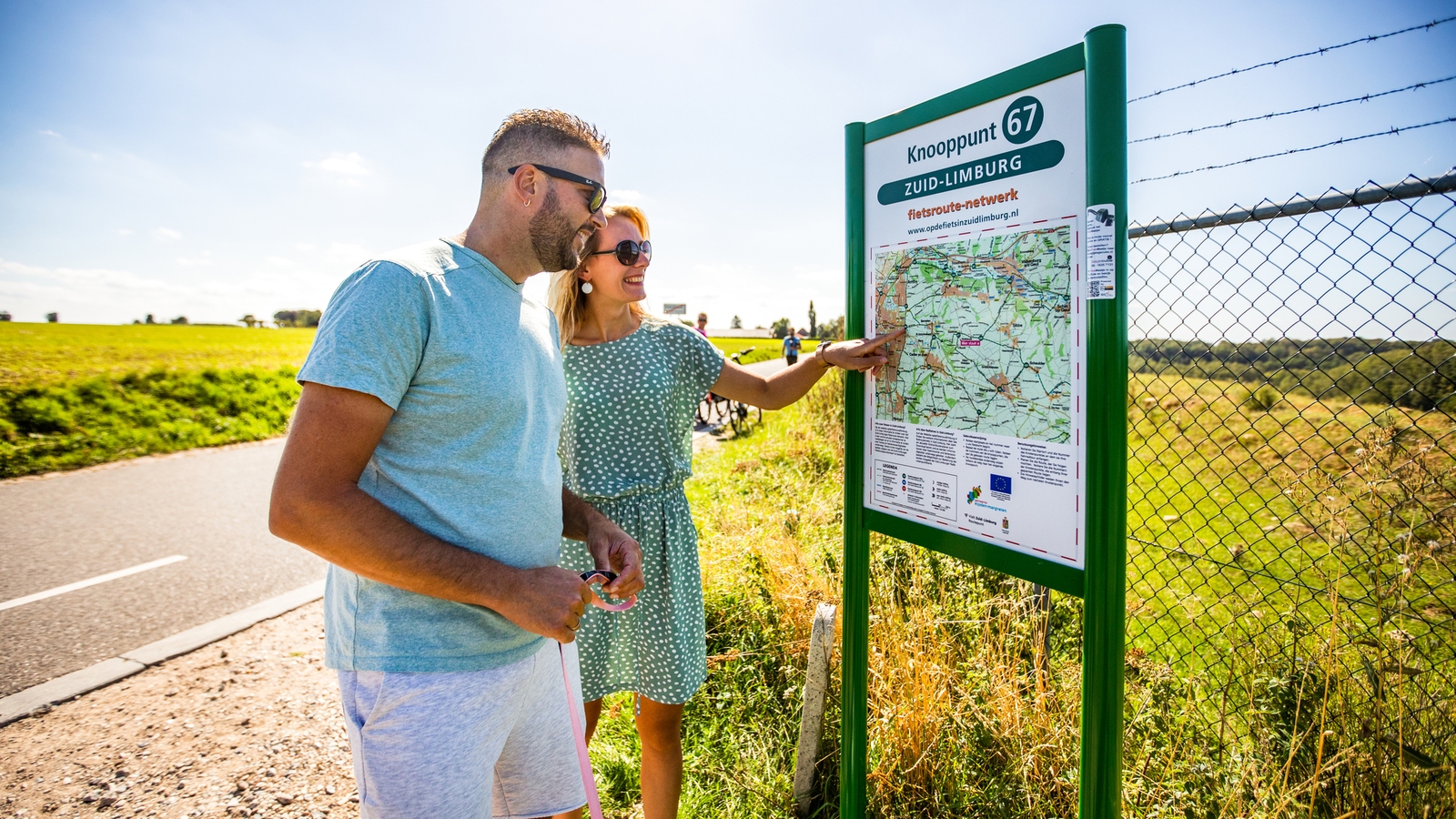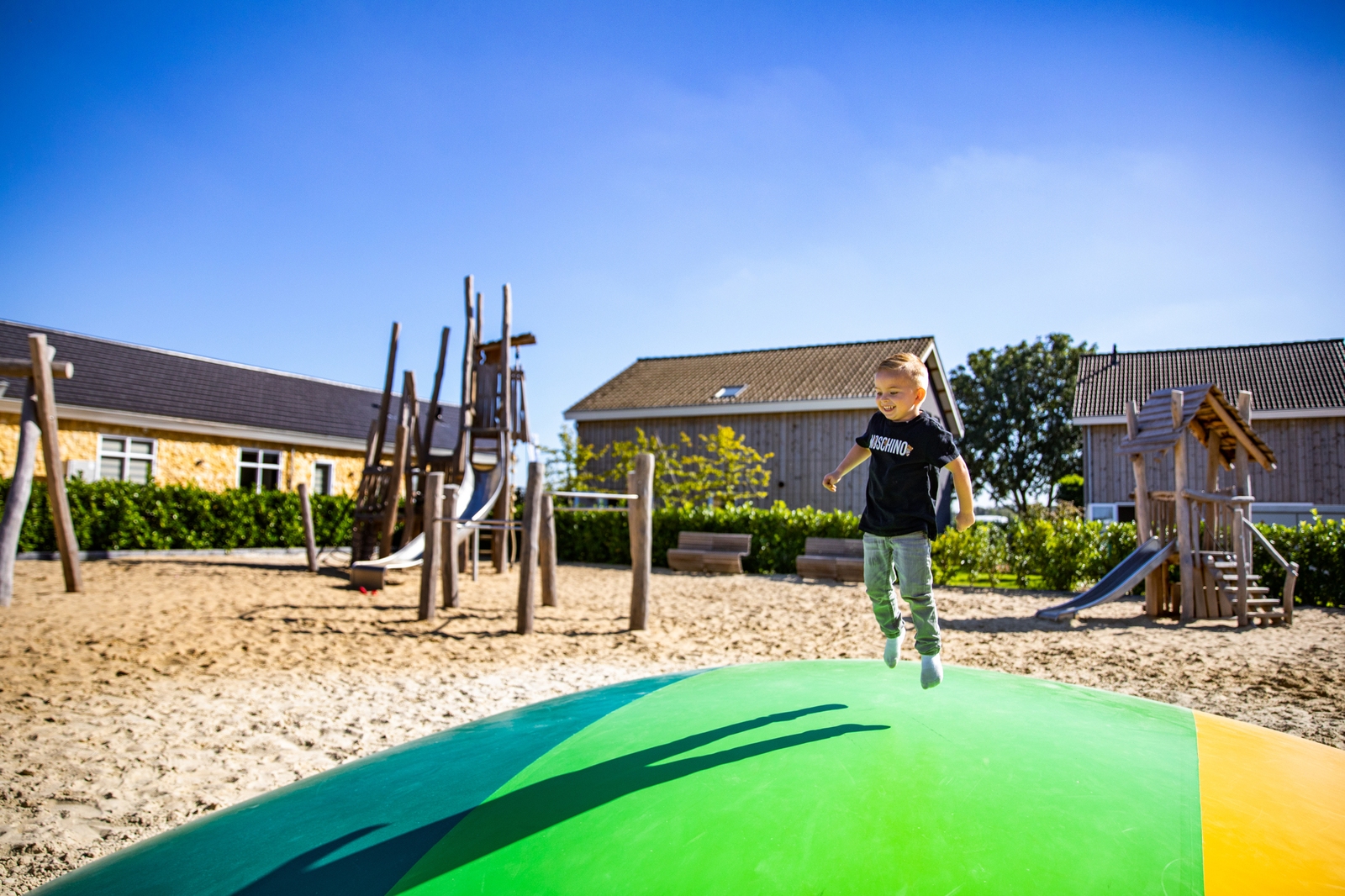 Group accommodation in South Limburg
Our group accommodation for 12 persons has luxurious interior and finish, and has been furnished in a modern way to make you feel right at home. The large holiday home with six bedrooms consists of two floors. On the ground floor, you will find an open kitchen with amenities including a five-ring induction cooking hob and a dishwasher, a long dining table at which the entire group can have dinner, a bathroom, as well as a separate toilet. On the lower floor, there are two bedrooms, and there are two more bedrooms on the upper floor with one or three single beds and a bathroom. Everything has been thought of at this holiday home for 12 persons in Limburg. This accommodation is also pet-friendly, allows up to two pets, and has a spacious terrace with garden furniture.
12-person holiday home Limburg
If you want to rent a 12-person holiday home in Limburg for a holiday or weekend getaway with friends and family in the beautiful south, then Resort Mooi Bemelen is the perfect location. Not only does the 10-person or 12-person holiday home offer a lot of comfort and convenience, you and your party can also use every park facility, including the indoor and outdoor swimming pool, the spa center, and the indoor gym. If you want to be pampered, book a massage or dine in the restaurant and then enjoy a digestive at the wine bar. The children have also been thought of; if they're not having fun in one of the swimming pools you will probably find them in the indoor playground or on the trampoline.
Your holiday home near Maastricht and Valkenburg provides plenty of opportunities for going out. The area is dotted with many beautiful hiking and cycling routes, sights, attractions, and great shopping cities. Furthermore, there are many events that take place throughout the year. For example, visit Valkenburg Castle Ruins and the Velvet Cave, go shopping in the Burgundian Maastricht , drive to the Tripoint Border in Vaals, or take the children to GaiaZOO or amusement park De Valkenier. Culture, nature, history, and attractions – Limburg has it all.
Book this 12-person holiday home